Scotland is Gorgeous!!   What else can we say!  We had a great gig at the Vampos festival in Perth.  In between soundcheck and the gig we took a tour of the Scone Palace.  The artwork was insane!  After the gig we stayed in a gorgeous B&B right on Loch Lintrell.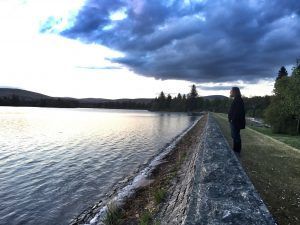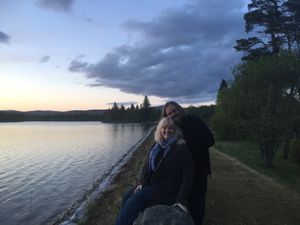 But first Coffee...
We stayed at The Lodge at Lochside, where Gareth, treated us to an amazing stay, full breakfast and let Anya make a few cups of coffee. We plan on going back next year and hopefully, playing a house concert while were making our trek back to Kirriemuir/Angus.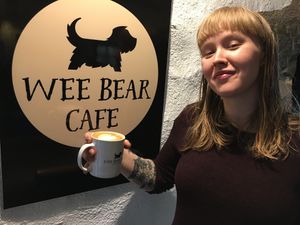 We then made our pilgrimage to Kirriemiur, a gorgeous little village, home of the author J.M. Barrie, writer of Peter Pan, and original lead singer of AC/DC, Bon Scott.  It's also the village where Lorrie's great grandfather, William Wilkie, emigrated from.  So Lorrie and Anya took a pic in front of the house he used to live in.  Also, a pic of Lorrie's great-grand and family before he emigrated to America.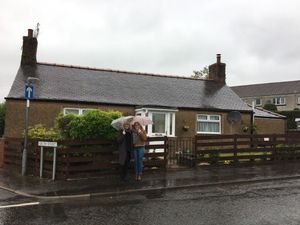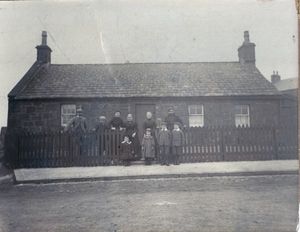 Afterwards, we visited Glamis Castle.  Originally, the home of Elizabeth, Queen of England and Queen Mum to the current Queen, the was also the castle Where the Shakespearean Macbeth murder took place.  The castle is just breathtaking, worth a visit.  After the tour, our daughter Anya asked us to do an impromptu photo shoot in front of the castle.  You don't get backdrops like this every day!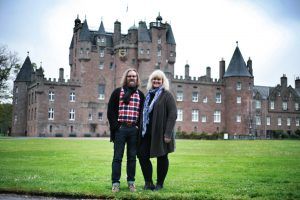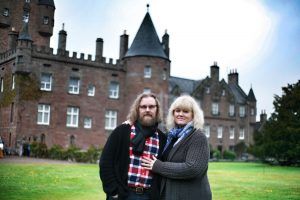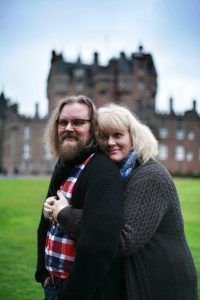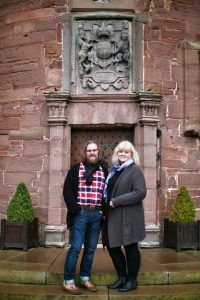 When we got back to Northampton (7 hour drive!) we got the privilege of being on the Bernie Keith Show on the BBC Radio 2, Northampton.  What a hoot he is!  I'm told he's a part time comedian as well, I can believe that!  We laughed, met his 'studio dog' Riley, and gave him some Goo Goo Clusters that we brought from Nashville. Fun times!