Morning started with an Irish breakfast. Took a stroll around town and snapped a few pics and had a blast!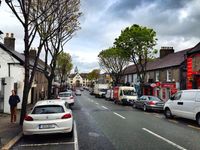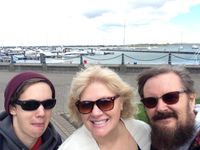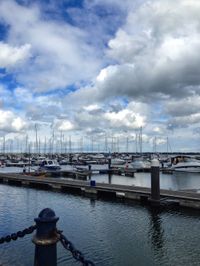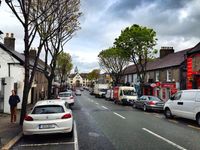 Then we met
Carmel
and Cian at the train station for our short ride to Dublin. 
It was our day off and, of course, being in Ireland, for Tommy, we HAD to visit the
Guinness Storehouse
.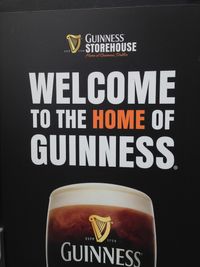 Carmel is AMAZING!!!  She is always thinking ahead,  found the best, quickest way for us to get where we need to go. Totally took care of us!
The Guinness Storehouse, what a fascinating place.  We loved learning about the history of Guinness, how they are economically and environmentally conscious and how at one point were the largest employer in Ireland.  Taylor and Tom and I took a course on how to 'properly pour' a guinness.  Passed with flying colors and even earned a certificate, and our own pint!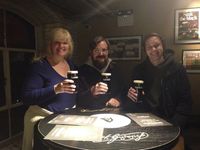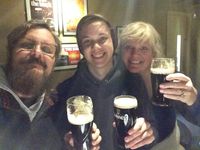 We snapped 
a few pics and had a blast!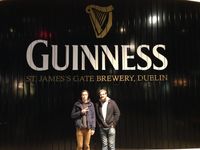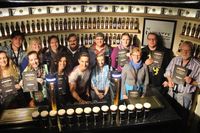 Thanks to Carmel, we had an interview with Lawrence John from the
Lawrence John Show
. Click here to watch.  It was a awesome interview!  Loved Lawrence!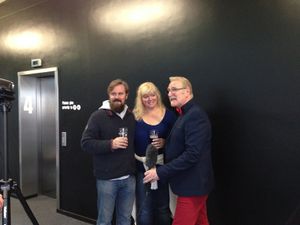 Cian, Carmel's son,  was a trooper!  He was fantastic!  No way would 'The Rowan Factor' have been so patient on this journey! 
We spent hours at the Guinness Storehouse.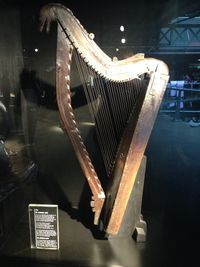 From there we wanted to check out St James Cathedrial, because after a Guinness of course you want to go to church! 
Seriously, we had been told how beautiful it was and had to go. 
Carmel, again, got a fun ride for all of us to get there.  We took a carriage ride!  Even got Cian on the horse for a photo op!  All Cian wanted was a burger from McDonalds.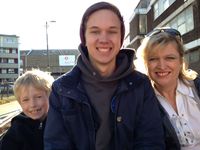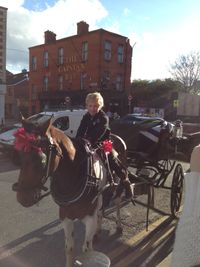 Unfortunately, it was half seven, and the church was closed.  We had a nice walk back to the train station.  
Finally found a McDonalds for Cian, he was starving!!  Ate our food and headed back to the station and back to Malahide.
Day 2...Success!