Woke up and met up with Carmel in the Morning to get our information for our gigs.
Before we left for Moate, we took a little side trip to
Malahide Castle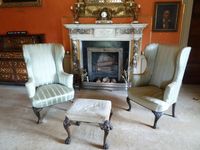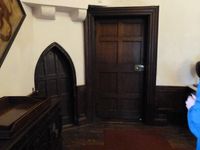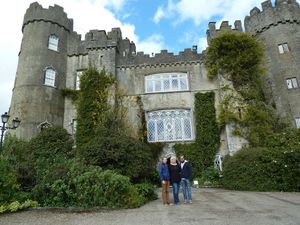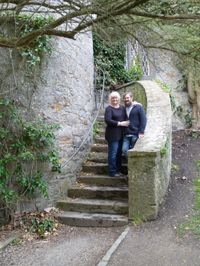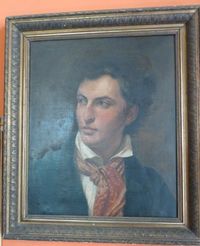 You can't go to Ireland/England without seeing at least 1 castle!!! Wow.  It was stunning.  I'll share some pics. I am smitten with the portrait on the right.  I have no idea who it is. There was no name... The style and colors and the emotion in the painting.  I want someone to make ME a copy of it!!  
OK, back to the castle...Our guide on the castle tour was amazing.  Tom even took some video of what he thinks was a ghost.  The guide told us there were 5 living in the castle!  Trivia: The chairs in the first pic... I don't care where you stand politically, but history was made as Ronald Regan and Margaret Thatcher held a meeting in that room and sat in those chairs.  Pretty cool.  Loved the doors.  So much character in the details of castles and buildings. Just stunning.  You know my husband was in his ELEMENT!  
Once we finished our amazing castle tour, we headed to our car, gave our hugs to
Carmel
and Cian and we were off on our own!
Our first gig was in Moate at  
Don's Bar
.  Don is a great guy!  We loved meeting him and honored to have played at his pub!   
Pete Kennedy
came by to sing a few songs.  Small world story...  We had met Pete several months earlier in Nashville, at the Bluebird Café!  He is an amazing country artist traveling to Nashville to write and record, tour.  He was home, as his wife had just given birth to twins a week or so before we arrived to Ireland!  Met amazing musicians that played throughout the night.  We sang our music.  Then we were honored to have
TR Dallas
get up and sing for the crowd!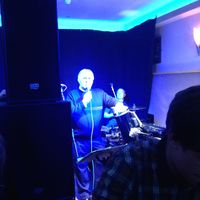 The house band came back up and did another set and Tommy sat in and played drums on a few tunes!  After the show we sold CD's and signed autographs.  My favorite part of the night was watching my son, Taylor, sign our poster for Don.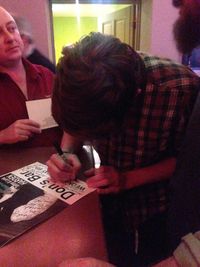 We hung out for a while had a great time getting to know people. 
That is one of the best parts of Ireland…the people.  They are the friendliest group of people.  Love them!!!
One last thing... Shhh, don't tell anyone, but Taylor even got to drive the car about an 1/4 or a mile to the hotel.  For a car/driving obsessed savant, that is huge!!!  So he was able to experience driving a standard car on the opposite lane!  Good thing it was 2 am and no traffic was anywhere!  (good for me not him!  He loved it!!!